DISPOSAL
PROCEDURE
1. DISPOSE OF BRAKE BOOSTER PUMP ASSEMBLY
(a) Remove the accumulator from the brake booster pump assembly.
(b) Secure the accumulator in a vise.
(c) Using a hacksaw, make a cut in the side of the accumulator within location (A) to release the high-pressure gas.
| Location | Length |
| --- | --- |
| A | 25 mm (0.984 in.) |
| B | 60 mm (2.36 in.) |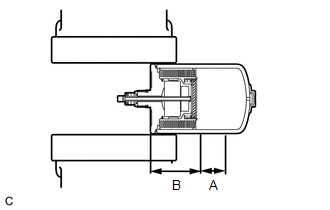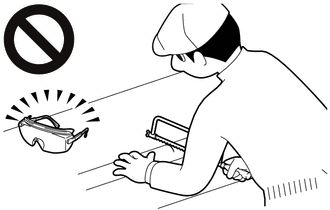 Wear protective glasses.
Small pieces of metal may fly out when cutting into the accumulator. Put a cloth over the hacksaw when cutting the accumulator. Cut the accumulator slowly so that the gas will be released gradually.
HINT:
Nitrogen gas, which is colorless, odorless and harmless, will be discharged.